Limited First Edition Drop.
This first batch will be limited to 300 units, each with a unique numbered authentication card. Stay in the loop and subscribe below to receive a reminder email.
Refined Accents
Lattice Block Mount System
Three Unique Colorways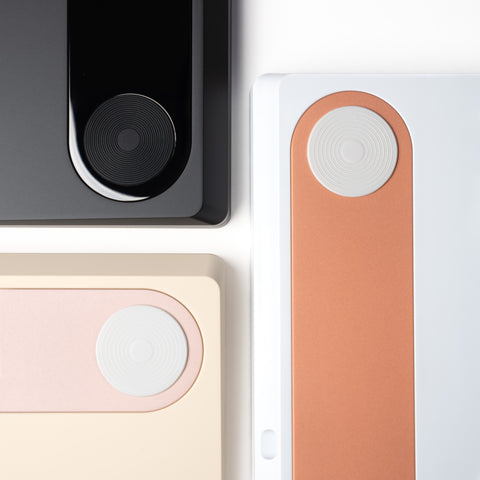 When will the Loop TKL be available for purchase?
The Loop TKL will be available on November 13th at 1:00PM EST. This first edition drop is limited to 300 units.
The Loop starts at $359. The first edition variants are priced as follows:

Penrose: $359
Aria: $549
Cassette: $599
This first batch of 300 Loop TKLs are to expected to ship within 2 weeks after the sale.
What layouts are available for loop?
6.25u/7u Bottom Row, Standard/Stepped Capslock, Split Right Shift (Solder Only), Split Backspace (Solder Only) ISO (Solder Only)
Does Loop use the same lattice mounting system as Envoy/Tempo?
The Mode Loop TKL makes use of the Lattice Block mounting method that was introduced on the Envoy and Tempo keyboards with some improvements based on user feedback. Instead of using retaining fasteners to keep the PCB and Plate from falling out of the board when tipped upside down, Loop uses a split ring multi-component chassis design that sandwiches the lattice blocks within the inner ring.
The thick top skin of the lattice blocks acts as a "force break", isolating the metal top case and ring from each other for a reduction of resonance between the chassis components.
This first batch of 300 Loop TKLs is a limited production run to gauge overall interest in the design after which we may open a pre-order with additional options. 
Measurements
Typing Angle: 5.8 Degrees
Front Height: 19.5mm
Dimensions: 365mm x 147mm x 32mm
Weight: 3.5-7lbs
PCB & Layout
Thickness: 1.6mm
Switches: 86-89
Firmware: QMK with VIA support
MCU: ARM
Materials
Case: Aluminum
Accent: Aluminum, Brass, Copper
Weight: Aluminum, Brass, Copper
Plate: Aluminum, POM, Carbon Fiber, Copper, FR4
Box Contents
Keyboard Case
Feet and Mounting Blocks
PCB + Daughterboard
Carry Case
Screwdriver
Keycap and Switch Puller
Various Fasteners