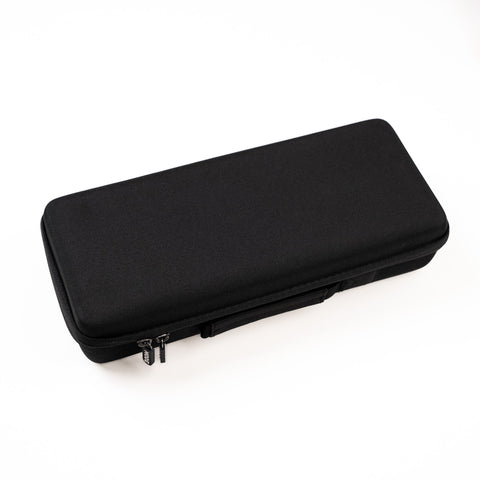 Envoy Carrying Case Extra
This is a custom form-fitted carrying case for the Envoy. The inside features a velvet-lined molded bottom, as well as two velcro straps to secure the keyboard. The exterior features a textured black fabric covering, two Mode-branded zippers, and a padded carrying handle. The internal padded divider protects your keyboard and keycaps from scratches. Four small elastic pockets sewn onto the backside of the padded divider as well as a large elastic pocket inside the top half of the case provide ample storage for extra parts.
The Envoy carrying case can be used with other 65% keyboards such as the Mode SixtyFive and boards from other manufacturers.
Envoy keyboard kits come shipped in a carrying case by default. Extra Envoy keyboard chassis do not come with a carrying case.